Omnia Technology® enables major bank to successfully refresh their printer network

The bank is one of the largest retail financial institutions in Australia, employing over 30,000 people and serving millions of customers at over 1,000 branches throughout Australia.
The bank offers retail, business and institutional banking, wealth management and insurance. The bank operates a range of transactional technologies in its branch network including ATMs, printers, and teller technologies.
As part of the bank's ongoing hardware lifecycle program, a refresh of their printer fleet at 62 selected branches throughout Australia was a priority.
The initial rollout required the completion of a pilot program, followed by the full rollout in 62 branches throughout Australia, within 3 weeks.
The technology solutions provider was unable to find a deployment partner capable of meeting the tight pilot and project timelines and in particular, strict scheduling windows at each site. Visits to each branch were to be scheduled, typically early in morning before opening, or at the end of the day after closing. The project required a complete logistics solution, inclusive of receipt, storage, asset management, dispatch to the closest stocking location and reverse logistics.
The project

also required onsite engineering attending each site at prescribed windows of time in the day. The scope included the decommission of the existing printer, consumable fitment and installation and commissioning of the replacement printer, and handover to the branch representative.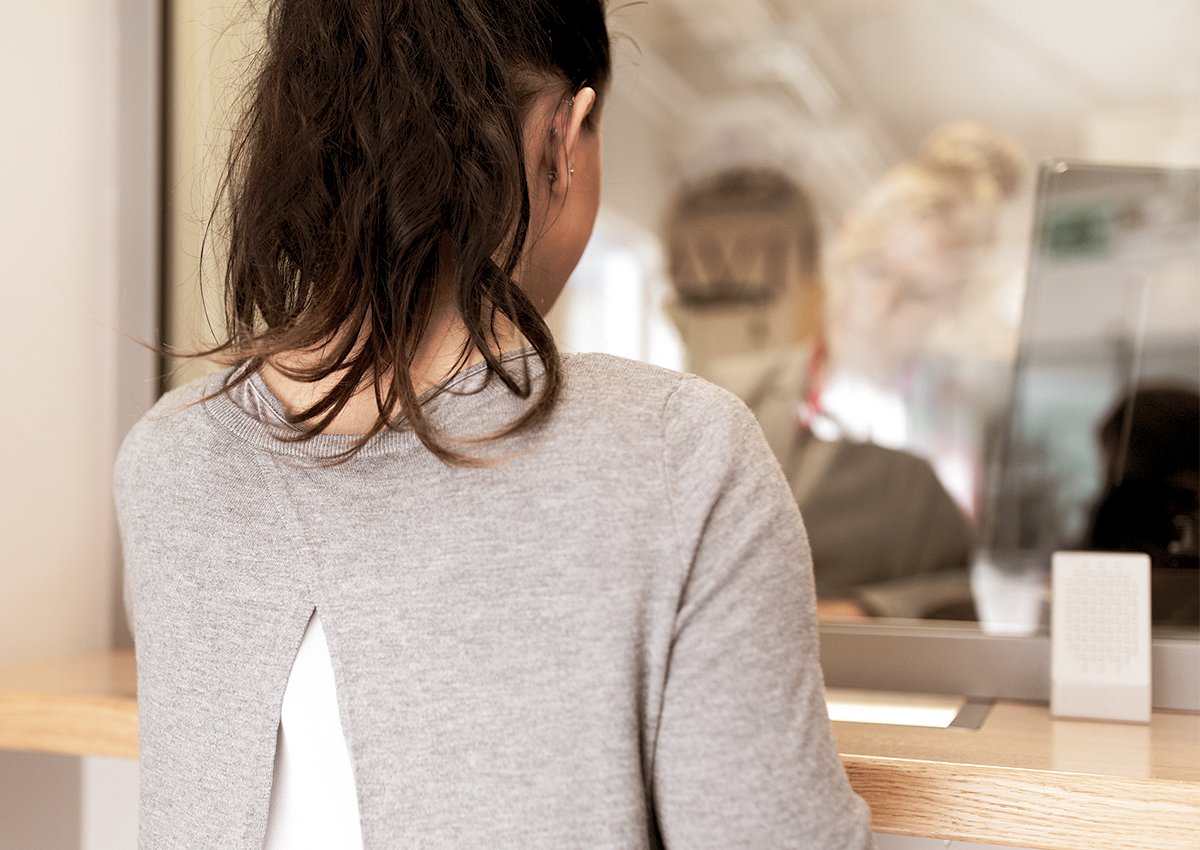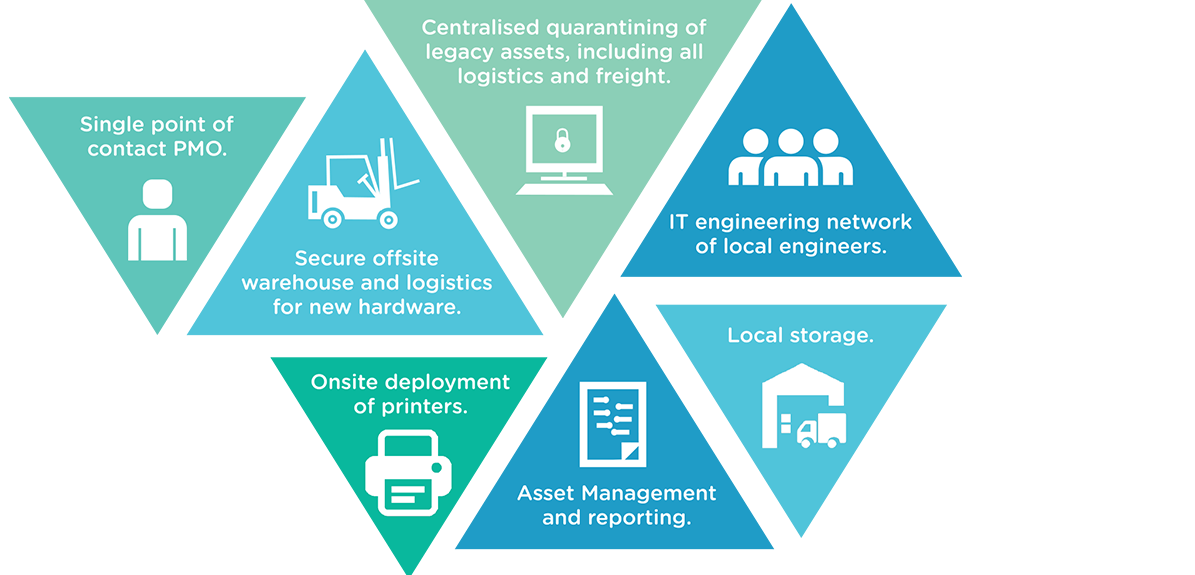 Omnia Technology® was engaged by a technology solutions provider – the market leader in printing solutions – to manage and deliver the project.
Omnia Technology® provided a complete solution including full end to end project management, end to end warehousing, logistics, asset management and freight capability and provision of local storage and onsite engineering resources to complete the refresh at each branch.
Omnia Technology's® local engineering resources attended selected branches in metropolitan, regional and rural locations, across all mainland states.
The Omnia Project Management Office also accommodated a number of scheduling changes at short notice, due to various operational requirements of the bank.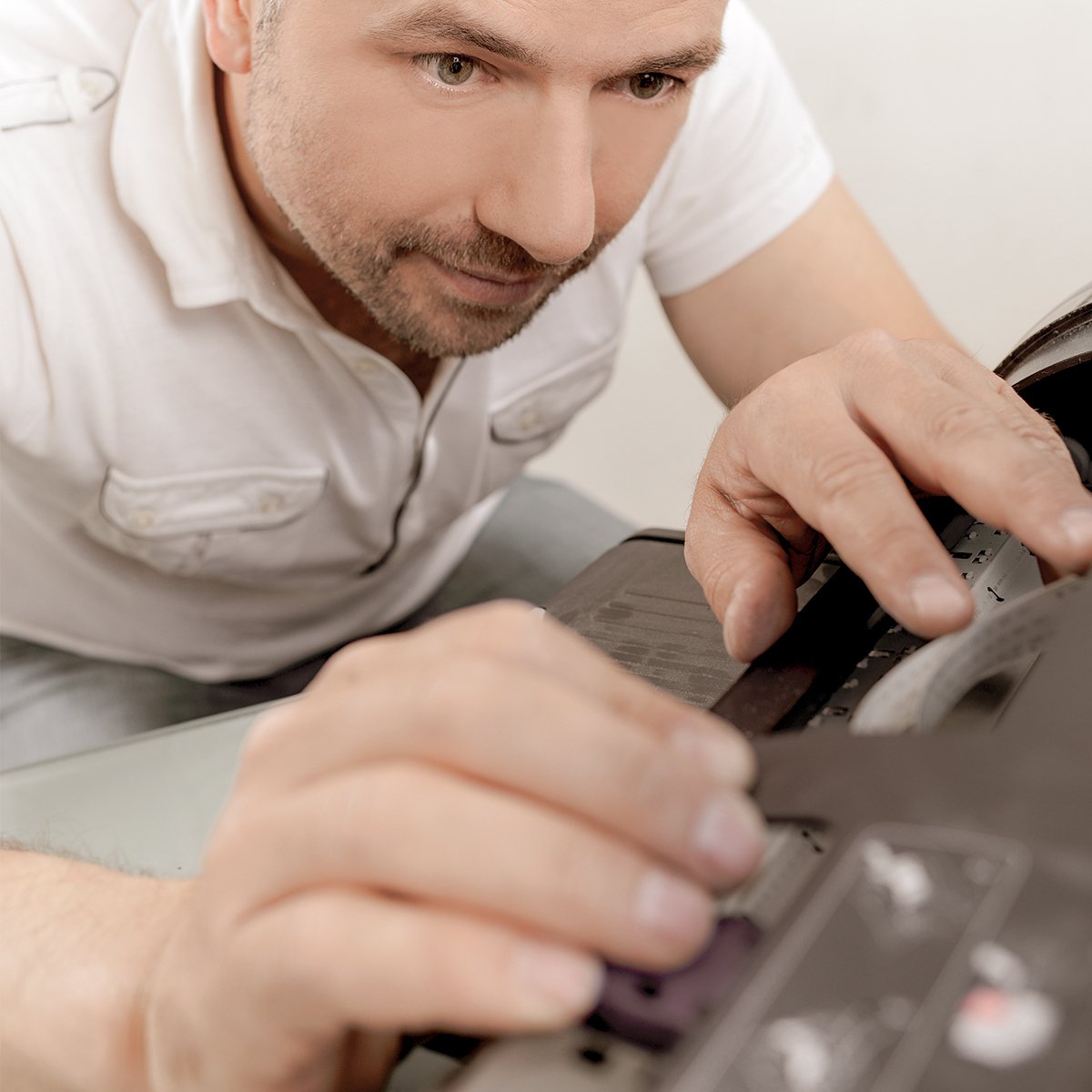 Customer Details
Australian Big-4 Bank
Industry
Banking and finance
Project
The deployment of printers across 62 branches in all states throughout Australia.
Challenges
The technology solutions provider was unable to find a suitable deployment partner.
A very short project window was offered to complete the project.
There was a requirement for a turn key solution, including PMO, warehousing, logistics, freight and full onsite coverage.
Solution
Omnia Technology® was engaged to meet all the challenges presented and deliver a completed project within the project window.
Results
All 62 branches were successfully upgraded on time and on budget.
All site visitation was scheduled at prescribed times to minimize downtime.
All existing printers were removed immediately from each branch.
All existing printers were promptly consolidated and prepared for e-waste.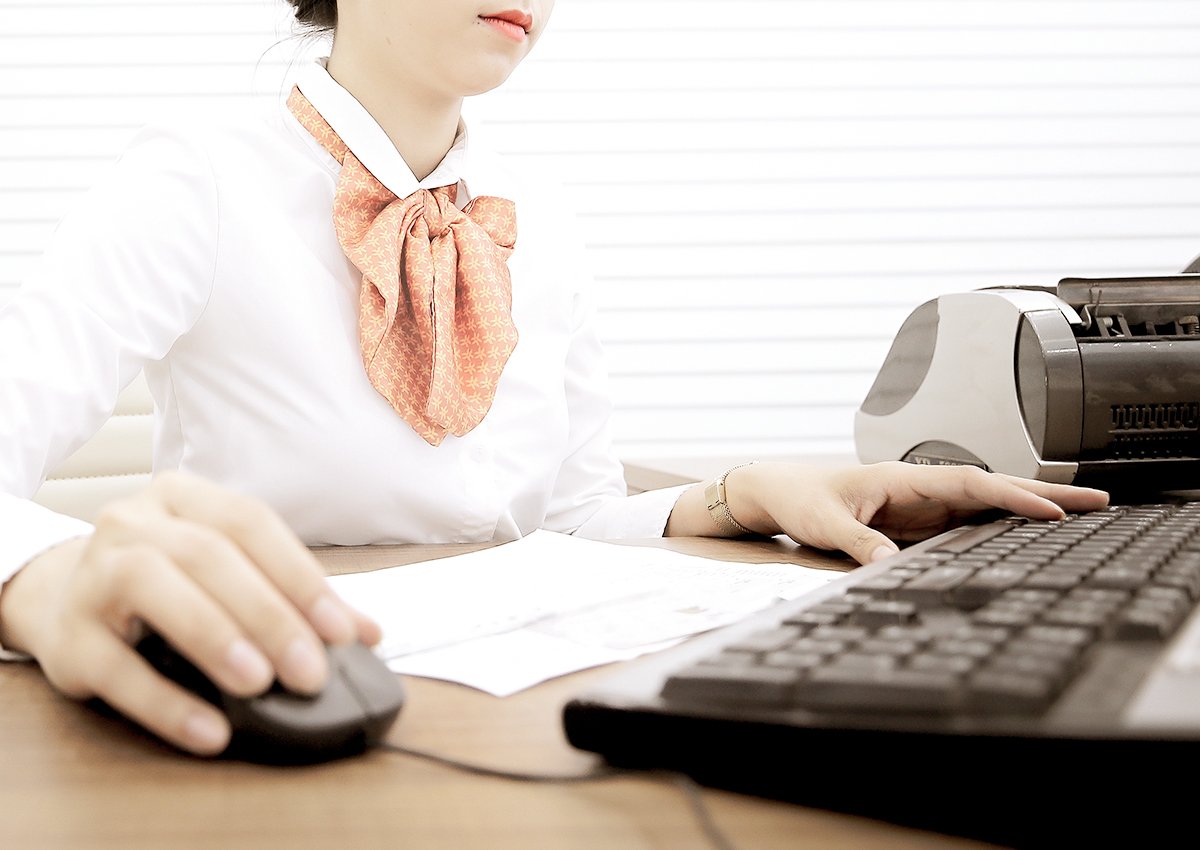 Omnia Technology® delivered as scheduled, an

end to end deployment solution

, fully meeting the requirements of technology solutions provider and the banks branch network.
Following the successful refresh of each printer,
bank personnel were trained in the use of the new printer and were able to print immediately.
All existing assets were immediately removed from site and consolidated, in preparation for e-waste processing.
After the initial deployment of printers across 62 sites, the technology solutions provider engaged Omnia Technology® to deliver tranche 2 of the bank's printer refresh program, totalling a further 50 branches throughout Australia.
CARRY ON READING OFFLINE
Get this Case Study as a PDF
READ AND SHARE THE PDF
Get this Case Study as a PDF in your inbox!